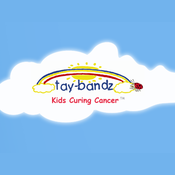 Stats

Saved
Managers
tay-bandz/kids curing cancer
Scarsdale, New York
tay-bandz is a 501 (C) 3 non-profit organization dedicated to raising awareness and funding research for pediatric cancer. tay-bandz/kids curing cancer was founded by Taylor Matthews who, at age 11, was diagnosed with cancer. Taylor always believed that individuals could make a difference through private efforts. Her dearest hope was that someday no child would ever have to face cancer.
tay-bandz/Kids Curing Cancer funds cutting edge pediatric cancer research. We are currently funding research at Memorial Sloan Kettering, Hopes & heros Children's Cancer Fund at Children's Hospital of Columbia Presbyterian and The National Institute of Health. Grants have exceeded $800,000.
CHILDREN
COMMUNITY AND SERVICE
EDUCATION
HEALTH
I JUST WANT TO DO GOOD
Case Study
This organization has been featured in a case study.
Read more
Links