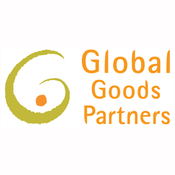 Stats

Saved
Managers
Global Goods Partners
New York, New York
Global Goods Partners is a fair-trade, nonprofit organization dedicated to alleviating poverty and promoting social justice by strengthening women-led development initiatives for marginalized communities in Asia, Africa, and the Americas. It was founded in 2005 by Catherine Lieber Shimony and Joan Shifrin to create income generation opportunities for women, their families, and their communities.

We create market access. Artisans in the developing world are often unable to reach the global marketplace and engage in economic growth. Through our fair trade online store we provide direct access to new markets for our community based partners' handcrafted products, often providing the only means of revenue for artisans and others in their communities.

We partner with artisan organizations that live up to our own and Fair Trade standards:

-fair living wages paid
-handcrafted products
-eco-conscious production
-open dialogue
-engagement in community development
-creation of sustainable livelihoods

We provide grants and technical support. With the proceeds from product sales, foundation support and individual donations to Global Goods Partners, we provide capacity-building grants to promote the long-term success of our partners' community-development work. Through constant contact with our partners, we also provide ongoing training in communications, basic business practices, quality control, product development and design.

We help others fundraise. We offer an innovative fundraising program that allows schools and non-profits to raise money for their organizations in a socially responsible way. Shoppers supporting a fundraising drive can dedicate a portion of their purchase to the school or organization of their choice.

We teach global justice. With our educational website and action items, we offer individuals, schools and organizations in the U.S. easy and engaging ways to learn about global issues, promote social justice and improve lives around the world. By raising awareness and promoting activism, we are helping to lay the foundation for long-term sustainable development.
ARTS & CULTURE
COMMUNITY & ECONOMIC DEVELOPMENT
EDUCATION
HUMAN SERVICES
PHILANTHROPY & CAPACITY BUILDING
Completed Projects
Market Analysis for Income-Generating Organizations
matched on Sept. 22, 2010
Graphic Design
matched on June 22, 2011
Social Media Plan
matched on March 29, 2011
Video Editing
matched on July 5, 2011
Accounting System Advice
matched on Sept. 26, 2011
Social Media Campaign
matched on Oct. 6, 2011
Storytelling
matched on Oct. 3, 2011
Website User Interface (UI) Design
matched on May 23, 2012
Press List
matched on May 29, 2012
Google AdWords Plan
matched on March 8, 2012
Infographics
matched on Aug. 6, 2012
Graphic Design
matched on Aug. 16, 2012
Copywriting
matched on Aug. 30, 2012