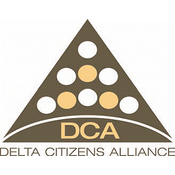 Stats
Managers
Delta Citizens Alliance
Greenville, Mississippi
The mission of DCA is to connect Delta Citizens, leaders, and organizations with each other, the nation and the world, in order to foster healthy, vibrant, prosperous and sustainable communities in the Mid-South Delta Region of MS, AR, and LA.
DCA brings together citizens, organizations and other stakeholders in the Delta regions of Arkansas, Louisiana and Mississippi that are committed to building strong communities and meeting the needs of vulnerable individuals and groups. By giving greater voice and visibility to the aspirations and hopes of Delta citizens and communities, DCA aims to reverse those barriers to regional progress that have separated people, engendered hopelessness and low expectations, and closed the gates to innovation and progress. This shall be accomplished by building a regional organization that unites and empowers citizens for purposes of learning, engagement, advocacy, capacity building and program innovation. DCA's ultimate aim is to connect the people, knowledge and resources necessary to create a more favorable enabling environment for model development initiatives capable of changing and transforming lives and communities.

DCA will achieve this vision through three areas of engagement. First, DCA will build and sustain an organization that is responsive to and inclusive of all regional voices, giving particular significance to vulnerable individuals, groups and communities. Secondly, DCA will create, enable and sustain mechanisms for citizen engagement through consensus building, knowledge sharing, joint learning and state-based advocacy. Thirdly, DCA will establish and sustain an institute for community engagement and empowerment. This institute will identify issues of relevant concern, conduct research, substantiate regional themes and issues, conduct training and technical assistance and mobilize its membership and key stakeholders through action-oriented programs and activities.


COMMUNITY & ECONOMIC DEVELOPMENT
DISEASE & MEDICAL RESEARCH
EDUCATION
HEALTH & NUTRITION
HUMAN SERVICES
PHILANTHROPY & CAPACITY BUILDING
YOUTH DEVELOPMENT
COMMUNITY DEVELOPMENT
Completed Projects
No completed projects yet.