See how Jennifer's skills helped Empire State Sinfonia on a Brand Messaging project.
The Empire State Sinfonia is a professional symphony orchestra dedicated to developing new audiences for classical music through performance, education and community outreach.
Matched On
Feb 14, 2012
Saved
$4212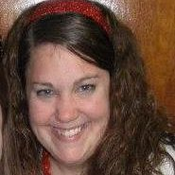 Volunteer
An experienced marketer with an MBA and more than a decade of experience in nearly all aspects of marketing including product management, product development, database marketing, brand identity and messaging, campaign development, marketing metrics/analysis and event planning, across several indu...
Read More
What did Jennifer have to offer?
As someone who accredits her high school band experience as one of the defining parts of her life and someone who has a specific line in her budget for "entertainment:concerts", I believe that live music is medicating to the soul and that an appreciation for the arts has immeasurable benefits. I cannot think of a project better suited to my skills as a marketer and my interests as a serious music lover. In my role as marketing manager at VWR Education, a large part of my job was developing brand messaging for specific segments. This included segment identification, message development, and creation and execution of multi-channel plans to support the message. Additionally, being customer-centric and having extensive experience in database marketing provides me a unique vantage point and ability to craft messaging that is specifically tailored to the audience.