See how Femi's skills helped Africa Volunteer Corps on a Social Media Plan project.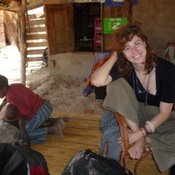 Africa Volunteer Corps is a service corps for Africans to do long-term volunteer work in African-initiated development projects. We train and place African university graduates at local, grassroots NGO's in Africa to work for one year. The goal of AVC is to harness the power of motivated, edu...
Read More
Matched On
Oct 2, 2011
Saved
$6000
Volunteer
Femi Abodunde is an energetic business leader who is highly effective at implementing business initiatives that require balancing strategic objectives with measured tactical execution. He has Director/DM, GM, Senior Manager and entrepreneurial level expertise at leading multi-site and/or cross fu...
Read More
What did Femi have to offer?
I am African, I have run my own business in Africa, I understand the landscape, I understand the energy and love of the people, I have immediate relatives in villages in Nigeria, I traveled to Nigeria over a dozen times in the last 18 years, I am in a position to help tell their stories through social media and thereby help shed international light on your organization and the African people you support. I have spent the better part of the last 18 years working for fortune 500 companies and understand what it takes to execute marketing strategies and plans. I am a volunteer and committee member with two of the most important new media (social) organizations in the Los Angeles Area. My networks connect me to a significant number of social media experts who would be willing to give of their time an expertise to support such a worthy cause. I am one of the Los Angeles area's most influential Social Media networkers as validated by ww.Klout.com and various other influencers.