See how Su's skills helped Africa Volunteer Corps on a Crowdfunding project.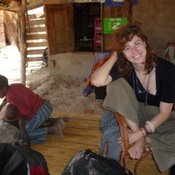 Africa Volunteer Corps is a service corps for Africans to do long-term volunteer work in African-initiated development projects. We train and place African university graduates at local, grassroots NGO's in Africa to work for one year. The goal of AVC is to harness the power of motivated, edu...
Read More
Matched On
Sep 27, 2011
Saved
$3500
Volunteer
Cofounder of WeDidIt, an online crowdfunding platform for non-profits. I'm collaborating with Catchafire on their Pilot Program and looking to help other non-profit organizations fundraise through their social networks. My experience is in B2B sales, online media, business development and fina...
Read More
What did Su have to offer?
Our startup WeDidIt intends to bring the power of crowdfunding to non-profit orgs that need to fundraise. Hi Caitlin, Ruti connected me to your crowdfunding interest for Africa Volunteer Corps. My company WeDidIt is collaborating with Catchafire by bringing our crowdfunding platform to some of their members Looking forward to connecting with you soon! Su