See how Irene's skills helped Saint Sebastian Project Inc on a Social Media call.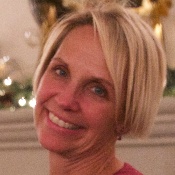 To level the playing fields for student athletes in underserved Catholic schools in the Los Angeles Archdiocese and to give every child - regardless of family income - the chance to learn the skills, experience the growth, and share in the joy of participating in a school sports team.
What did Karin need?
I'd like direction on using our existing platforms (Instagram, FB, Twitter) to promote & sell tickets to our March 7 Fundraiser. We have content, hope to brainstorm best way to start a dialogue.
It was wonderful to speak with Karin. She came prepared with focused, specific questions and an open mind, eager to learn. Karin was delightful; very appreciative of the opportunity to receive expert guidance.
Matched On
Feb 14, 2020
Saved
$392
Have professionals like Irene help you on a Social Media call
Post this call
Volunteer
Are you tired of being a well-kept secret? You have worked hard to get to where you are. You are an accomplished professional with a solid reputation and you deserve to be sought out for your expertise. Are you ready to attract the attention of those you want to work with someone like you? Ho...
Read More
What did Irene have to offer?
I have been teaching social media marketing courses at San Francisco State University for several years. Additionally, I often consult with organizations and businesses that want to build their visibility and reach new audiences.
This engagement is sponsored by