See how Zac's skills helped Waterfront Alliance on a Google Analytics project.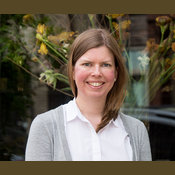 The Waterfront Alliance works to protect, transform, and revitalize our harbor and waterfront.
What did Kate need?
Just over a year ago we launched a new brand and a new website that we believe is reaching a broader and more diverse audience, but we cannot be sure. That is where Google Analytics comes in: by fully understanding how to use Google Analytics we'll get a better understanding of who is using our website, how they are finding our website, and what kind of information they are reading on our website. This will help us better tailor our website to our audience's needs.
Working with Kate was an amazing experience. She's organized, responsive, and communicates the goals of her organization extremely well.
Matched On
Jan 30, 2017
Saved
$4762
Volunteer
My name is Zac and I'm a freelance web developer in Baltimore, MD. I've worked in the digital space since 2007, helping companies and organizations with everything from SEO and analytics, to online marketing and web design. I specialize in digital strategy, web design, and web development for non...
Read More
What did Zac have to offer?
Hi Kate, I'd love the opportunity to discuss Waterfront Alliance's Google Analytics strategy so you can better understand how to use this data to determine the effectiveness of your online efforts. I have 10 years of experience helping organizations build, optimize, and market their websites, as well as establish a strong online presence for their brand. A large part of that work has involved implementing the necessary measurement tools (primarily Google Analytics), as well as outlining a process for defining digital success through data analysis. Thanks for your time Kate - I look forward to hearing from you soon! I've been involved in digital marketing since 2007, working to develop, implement, and measure strategies across multiple online marketing channels: SEO, PPC, Email, Content, Social Media, Web Design, and more. A big part of that work involves properly measuring how each of those channels affects the other in order to understand what adjustments are necessary for continued growth. I'm Google AdWords and Google Analytics certified and looking to use my experience help nonprofits succeed online.
Zac was incredible to work with! He is super knowledgable about Google Analytics and digital marketing in general. He went above and beyond, coordinating with our web developer and working with him to fully integrate Google Analytics with the back end of our website. I learned a lot from him and ...

Read More
This engagement is sponsored by