See how Zachary's skills helped Waterfront Alliance on a Human Resources call.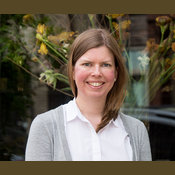 The Waterfront Alliance works to protect, transform, and revitalize our harbor and waterfront.
What did Kate need?
We would like to talk about the best way to recruit, track, and communicate with up to 500 volunteers for our annual City of Water Day festival held in July.
Matched On
Jan 31, 2017
Saved
$340
Have professionals like Zachary help you on a Human Resources call
Post this call
Volunteer
Conversion Optimization and User Behavior analyst: I study and predict how humans learn, do, and buy things online. I'm currently on a contract until March 2019. Please go to the link below to read about my experience with organizations such as TED Conferences, Habitat for Humanity Internation...
Read More
What did Zachary have to offer?
Hi Kate! I can certainly understand your position having to manage hundreds of volunteers. When I helped organize 80/35 (music festival) we just about pulled our hair out keeping everything in order. I don't think it will take a full hour but I can assure you that I have some gems of wisdom if you're open to them!
Zachary was able to share his experience and information about a resource that might be helpful in our event planning.
This engagement is sponsored by