See how Gen's skills helped NatureReach on a Website call.
To provide nature-related programming to the community & to be an advocate and resource of environmental literacy and sustainability to community groups, associations, and organizations.
What did Emily need?
We would like to talk about what we would need to build a new website.
NatureReach is a great organization to work with and they had a lot of great questions to get started.
Matched On
Feb 1, 2017
Saved
$552
Have professionals like Gen help you on a Website call
Post this call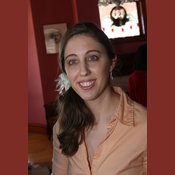 Volunteer
Note: I only accept 1-hour calls as volunteer projects. I am a freelance web designer & developer working for several SEO & Marketing agencies. I develop, maintain, and extend WordPress websites. I have a lot of experience remodeling and giving face-lifts to existing WordPress websites.
What did Gen have to offer?
I build websites for a living, and I have a 10 step worksheet guide to help with getting your new website plan created. I've used this guide with my own clients and several non-profits, everyone has found it very useful.
Enjoyed speaking with Gen. She is very knowledgeable and gets right to the point. She gave me a number of good ideas to proceed in our website quest. Thanks for the connection.
This engagement is sponsored by