See how Shelby's skills helped TheGifted Arts, Inc. on a Human Resources call.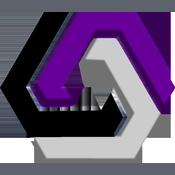 TheGifted Arts is a local nonprofit that serves youth in the greater RTP of North Carolina. Our mission is to inspire our youth to transcend limitations and embrace purpose. We aim to influence academic outcomes and help build confidence with our students, by utilizing character building tech...
Read More
What did Nichole need?
Who are the key players for my board? Is it possible to be in developmental/revamp stage &recruit simultaneously? What collateral/material is most needed to have prepared for recruitment (e.g. bylaws)?
Matched On
Jan 27, 2017
Saved
$340
Have professionals like Shelby help you on a Human Resources call
Post this call
Volunteer
I have received numerous PROPS for my research and support to assist with problems and give a resolution, demonstrating the 4 C's and teamwork. I have successfully completed training my peers to work the daily audit report and continues to share tips daily. I also volunteered for projects.
What did Shelby have to offer?
I have 5+ years of experience in the a call center enviorment, and am regularly required to create job aids, trends for my team. I feel confident I have the skills to help you. Thank you for the opportunity.