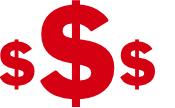 Related Projects

---
---
A well-designed proposal budget accompanies an organization's grant proposal or major ask and may be required by a funder. It amplifies the proposal by providing a well thought-out, specific, and tangible plan for the use (and in some cases source) of funds, and generally covers a limited time period (one to three years corresponding to the use of funds). Unlike an operating budget, a proposal budget only covers a particular program-related project, not the entire operations of the organization.
You must be an active Catchafire Partner to access project templates.
Please login or sign up to learn how to become a Catchafire Partner.