Join us in supporting 5,000 high-need nonprofits
We're helping communities that are systemically disadvantaged and those that will be severely impacted by a recession. Foundations, corporations, government— we need you to help nonprofits pull through this next crisis.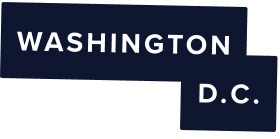 Strong communities, even during the hardest times
Nonprofits are on the ground doing mission-critical work, despite challenging circumstances. Partner with us to make sure they have the resources they need to make it through.
WATCH THE VIDEO
As recession looms, nonprofits will see increased demand for services. Many of them, working in our most vulnerable communities, will attempt to meet that demand without critical resources or capacity.

Catchafire is 100% focused on the needs of nonprofits and the people they serve. Our team is ready to deliver customized professional development trainings, on-the-ground community building, and facilitated peer-to-peer learning. Our network of skilled volunteers is eager to provide professional services in areas including fundraising, financial planning, human resources, and more.

With your partnership, we can build strong communities.
Disbursing funding rapidly and equitably
For every 100 nonprofits brought to us by a funder, we'll add 50 more that research shows are traditionally disconnected from resources during a recession.
Recession planning
Access to programming including financial management: highlighting cash control, strategic planning in economic downturns, and how to leverage Catchafire in a resource constrained environment.
Peer-to-peer learning
A BIPOC leadership group will support your community with regular convenings to help leaders more easily stand up together by providing coaching, support, and resources to one another.
Trusted advisor on the ground
Dedicated community managers will build local nonprofit capacity and address the unique needs of your community.
Tough times don't last, tough nonprofits do
We can help the philanthropic world address our most poignant problem - recession.
Hear from our CEO
Why take a collaborative approach?
Far-reaching impact

Expand access to skills and expertise for a greater number of nonprofits.

Immediate support

Nonprofits get custom capacity-building support in days, not weeks or months.

A stronger sector

Collaboration among grantmakers and nonprofits drives more effective and inclusive funding.

Cost-effective scale

Innovative online platform serves thousands of nonprofits with high ROI for funders.
A tailored experience for every organization
Nonprofit focused

Tools and resources designed to meet nonprofits' unique range of needs.

Human-centered

Expert advisers and volunteers dedicated to supporting every kind of nonprofit.

Nimble and responsive

Projects and programming that evolve with nonprofits' needs and challenges.