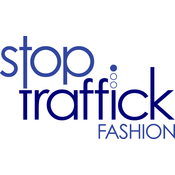 Stats

Saved
Managers
Stop Traffick Fashion
Cincinnati, Ohio
Stop Traffick Fashion exists to empower survivors of human trafficking, support organizations that rescue & provide rehabilitation to survivors, and to raise awareness of the cause.
You think slavery is over.

But every day, people are bought and sold. Human trafficking is the fastest-growing form of international crime, with 27 million people currently held as slaves.

Stop Traffick Fashion (STF) provides opportunities and hope for survivors of human trafficking while offering unique clothing and accessories. Survivors who have been rescued from their captors make all of our apparel & accessories and receive income from STF sales. In addition, a portion of all sales revenue is donated back to organizations that rescue victims and provide rehabilitation and training.

----

STF is currently an online retailer for products from various organizations but is looking to change their business model from retail to wholesale by designing and marketing their own products made by survivors.
ARTS & CULTURE
EMPLOYMENT SERVICES
HUMAN SERVICES
INTERNATIONAL AFFAIRS
JUSTICE & LEGAL SERVICES