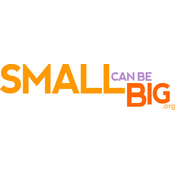 Stats

Saved
Managers
SmallCanBeBig
Boston, Massachusetts
SmallCanBeBig.org is a new way to help based on a simple premise: give everyone a more direct, more personal, more local and more shared way to help those in need, and big things can happen.
We partner with the best organizations across the state to identify cases where small donations can make a big difference to a family facing homelessness.

We work closely with case managers to find families who can truly benefit from a one-time charitable donation. Hardworking members of the community who find themselves in a difficult position: one step away from homelessness, but more importantly, one urgent payment away from getting back on their feet.

Whether it's $3 or $300 – 100% of every penny you give goes directly toward addressing a specific family need. No middlemen. No hidden costs. No time wasted. Just an uplifting, tax-deductible gift that goes to a landlord, utility company or hospital awaiting payment.
DISASTER RELIEF
HOUSING & HOMELESSNESS
HUMAN SERVICES
YOUTH DEVELOPMENT