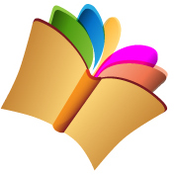 Stats

Saved
Managers
SHARE
Basking Ridge, New Jersey
SHARE's mission is to empower girls in Africa through education.

SHARE is a New Jersey nonprofit organization that works in the rural villages of Bukoba, Tanzania where most people live on $1 a day. SHARE supports girls' education to enable young women to lead themselves, their families, and their communities out of poverty.

Our motto: "Today a Reader, Tomorrow a Leader."
Many girls who attend primary school in East Africa struggle to become literate. They are expected to perform household chores, such as fetching water, collecting firewood, and planting beans, instead of pursuing their studies.

SHARE is dedicated to addressing this problem by empowering girls in Africa through education. SHARE provides scholarships so poor and deserving girls can attend secondary school. SHARE has also created 4 libraries, equipped with a total of 33,000 books and serving more than 3000 students in rural Tanzania.

Our efforts have been recognized with:
- National honors, including the United Nations Youth Award
- National media attention, including The Wall Street Journal
- Speaking invitation at the White House and shout-outs from Michelle Obama
Kindly visit our website for the details.

SHARE is a 501 (c) (3) tax exempt nonprofit incorporated in the State of New Jersey.

In Africa, SHARE:
* provides scholarships
* runs girls' reading classes
* renovates schools
* builds libraries
* installs electricity
* trains teachers
* equips SHARE rooms with books and school supplies

In the US, SHARE:
* spreads awareness of the plight of the African girls
* holds fund-raising events to support work in Africa
* conducts book and school-supply drives
* ships donations from the US to Africa
* operates a Pen Pal Program
* gives presentations to community organizations about our work
* promotes youth involvement

2008 - SHARE founded all-girls after-school reading programs
2009 - "Books for Bukoba" - 33,000 books to SHARE libraries
2010 - "Light for Learning" - Electricity installed in SHARE rooms
2011 - Dining Hall built to seat 720 in an all-girls boarding school
2012 - "SHARE Scholars" initiative is launched
EDUCATION
EMPLOYMENT SERVICES
HUMAN SERVICES
INTERNATIONAL AFFAIRS
JUSTICE & LEGAL SERVICES
YOUTH DEVELOPMENT