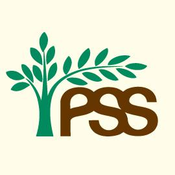 Stats

Saved
Managers
Presbyterian Senior Services
New York, New York
Presbyterian Senior Services is a multi-service agency with 6 senior centers, 2 senior apartments, caregiver programs, and the Grandparent Family Apartments, the first residence in the US built specifically for grandparents raising grandchildren. In 2011 PSS launched an affiliate, Coming of Age New York City. Both PSS and COA NYC promote lifelong civic engagement and encourage our older citizens to realize their own potential to live satisfying, rich lives.
PSS' six centers have become springboards for community involvement, personal fulfillment and wellness. Our innovative, nationally recognized Grandparents Family Apartments and Kinship Support Programs helped 120 kids stay out of foster care last year. Our Caregivers Support Program allows more than 800 people each year to be cared for at home by a loved one, rather than in a hospital or nursing home.

We are currently developing a Young Adults Success Coach Program as part of the PSS/WSF Grandparent Family Apartments. Many of our youth need exposure to role models they might not otherwise encounter and an adult they can turn to for advice in pursuing their career goals. Through this program our young adults develop personal skills and career awareness that will enable them to make better life-long decisions and achieve a successful and fulfilling future.

Officially launched in July, 2011, PSS' affiliate Coming of Age NYC is the local establishment of an exciting national initiative designed to help individuals 50+ connect and contribute to their communities. One of its goals is to build the capacity of organizations in tapping into the skills, passions, and interests of people 50+ to further their mission. Ultimately, it strives to strengthen New York City communities by promoting lifelong civic engagement and to encourage people 50+ to realize their own potential to live satisfying, rich lives.

The initiative's website (www.comingofagenyc.org) promotes events, and volunteer and employment opportunities of interest to those 50 and older. New York City nonprofit agencies interested in targeting those over 50 are encouraged to promote their own events and volunteer/job opportunities on the website. Employers targeting mature workers can post job opportunities. Specialized trainings and workshops for both mature adults and nonprofits are offered through Explore Your Future and Capturing the Energy workshops.

COMMUNITY & ECONOMIC DEVELOPMENT
DISEASE & MEDICAL RESEARCH
EDUCATION
HEALTH & NUTRITION
HUMAN SERVICES
PHILANTHROPY & CAPACITY BUILDING