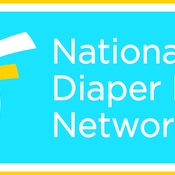 Stats

Saved
Managers
National Diaper Bank Network
New Haven, Connecticut
Do you know that there is no federal or state subsidy to buy diapers or other hygiene products? That includes SNAP (Food Stamps) and WIC.

The National Diaper Bank Network (NDBN) is a national nonprofit organization dedicated to ensuring that every child in the US has an adequate supply of diapers to remain clean, dry and healthy.

Our mission is to raise awareness of diaper need and to build the capacity of diaper banks throughout the country by creating a national network of partners.

We believe that small things impact big things - something as small as a diaper can be the difference between a parent being able to leave their child in quality child care or not being able to do that. Poverty is real for so many American families and we feel it is essential to talk about the realities of that.

Through the generosity of our founding sponsor - Huggies - we have been able to donate over 20 million diapers to over 100 diaper banks across the country. We know that poverty in America is a real problem and that not enough people are talking about it - we want to change that.

The National Diaper Bank Network works to accomplish its goal through three primary activities:

1. Raising awareness: NDBN brings national attention to the issue of diaper need through education and outreach to the general public and national leaders.

2. Providing technical assistance: NDBN assists local communities in starting diaper banks and helps build the capacity of existing diaper banks.

3. Distributing diapers and funding: NDBN distributes diapers and funding from national donors to a network of regional diaper banks for distribution to children in need.


COMMUNITY & ECONOMIC DEVELOPMENT
DISEASE & MEDICAL RESEARCH
HEALTH & NUTRITION
HUMAN SERVICES
PHILANTHROPY & CAPACITY BUILDING
YOUTH DEVELOPMENT