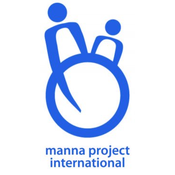 Stats

Saved
Managers
Manna Project International
Nashville, Tennessee
To foster communities of young adults and encourage them to use their passions and education in service to communities in need.
Manna Project International (MPI) is a 501(c)(3) non-profit that utilizes the passions and energy of young people to empower developing international communities through hands-on learning and service.

Our model is a collaborative community-based approach to development. By working within and alongside communities, our volunteers strive to promote each community's success while simultaneously learning from them. Our approach stresses holistic development, recognizing that the challenges facing these communities are multi-faceted. These challenges must therefore be addressed through a variety of disciplines, as well as a combination of direct service, local leadership, and broader policy change.

We have international sites in Nicaragua, Ecuador, and Guatemala, as well as domestic sites at a variety of universities throughout the United States.
COMMUNITY & ECONOMIC DEVELOPMENT
DISEASE & MEDICAL RESEARCH
EDUCATION
ENVIRONMENT
HEALTH & NUTRITION
HUMAN SERVICES
INTERNATIONAL AFFAIRS
PHILANTHROPY & CAPACITY BUILDING
YOUTH DEVELOPMENT