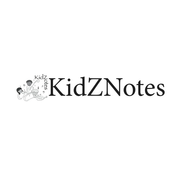 Stats

Saved
Managers
KidZNotes
Durham, North Carolina
KidZNotes transforms the lives of underserved children through classical, orchestra music training beginning in early childhood to combat poverty, strenghten inner-city education, and foster positive decision making to unlock the world.
KidZNotes provides free-of-charge classical, orchestral music training to interested children in Durham, NC. KidZNotes is inspired by the most exciting initiative in educational reform today, "El Sistema" or "The System." This is a free program in classical music for young children from highly impoverished backgrounds, hailing unexpectedly from the slums of Venezuela. Thirty-five years ago "El Sistema" began with 6 children in a parking garage, and now over 2 million children later, El Sistema is a world-acclaimed program being emulated around the globe.

Through partnership with Durham Public Schools, KidZNotes operates in 4 Title-1 elementary schools, and currently serves 110 underserved students grades K-4. KidZNotes employs the general music teacher at each school to teach KidZNotes after school and on Saturdays for nearly 10 hours per week. The overwhelming majority of our enrolled students qualify for free and reduced lunch. KidZNotes has blossomed from 60 students in our first year, to 110 in our second, with the demand and resources to expand to serve 200 students in 2012-13.
ARTS & CULTURE
COMMUNITY & ECONOMIC DEVELOPMENT
EDUCATION
HUMAN SERVICES
PHILANTHROPY & CAPACITY BUILDING
YOUTH DEVELOPMENT