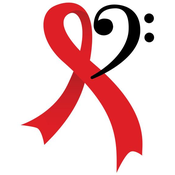 Stats

Saved
Managers
Humanitarian Notes
Brooklyn, New York
Humanitarian Notes is a US-based non-profit organization with 501(c)(3) status. Humanitarian Notes raises HIV/AIDS awareness in Africa by mobilizing local musicians and resources to create music that educates, entertains and empowers young people.
We produce HIV/AIDS awareness music that has the potential to transform lives. Life-saving HIV/AIDS messages are best channeled through local music that moves freely to even the most remote parts of Africa where it touches lives.

Since the beginning of the epidemic more than 15 million Africans have died from AIDS. But illness and death are not the only effects of HIV/AIDS—families, schools, work places and economies are all suffering.

Humanitarian Notes was founded on the belief that a new and innovative approach to HIV/AIDS awareness campaigns is needed to combat HIV/AIDS in Africa.
Music has the power to change lives, and our music educates and empowers people at the local level, taking into account the social barriers that might have prevented external campaigns from succeeding in the past.
An understanding of the culture and a participatory approach that utilizes local musicians in developing HIV/AIDS awareness messages allows Humanitarian Notes to disseminate information effectively.

Prevention is the only answer to beating the AIDS epidemic, yet there are not nearly enough programs in Africa that promote candid conversation about sex and HIV prevention. To fill this vacuum HN produces music that provides young people with the information they need to protect themselves, while also creating an environment that invites HIV/AIDS dialogue by mainstreaming HIV/AIDS messages via local media. HN works at the local level to empower musicians and civil society organizations to take part in the process so that they can continue to provide HIV/AIDS education without being reliant on external assistance. An important next step in HN's sustainability strategy is the transformation of its current website into an online toolkit: Music for Change - a toolkit which local organizations can use in developing and implementing their own music-based HIV/AIDS education projects.
COMMUNITY & ECONOMIC DEVELOPMENT
DISEASE & MEDICAL RESEARCH
EDUCATION
HEALTH & NUTRITION
INTERNATIONAL AFFAIRS
PHILANTHROPY & CAPACITY BUILDING
YOUTH DEVELOPMENT