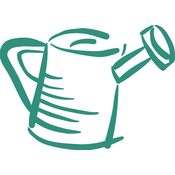 Stats

Saved
Managers
Green Guerillas
New York, New York
Green Guerillas uses a unique mix of education, organizing, and advocacy to help people cultivate community gardens, sustain grassroots groups and coalitions, engage youth, paint colorful murals, and address issues critical to the future of their gardens.
Each year Green Guerillas helps 200 community garden groups in neighborhoods like the East Village, East New York, Harlem, Bedford-Stuyvesant, and the South Bronx get the plants, funding, and people power they need to:

* improve their community gardens
* strengthen their grassroots groups
* grow thousands of pounds of food for their families and neighbors
* engage young people
* recruit new community gardeners and urban farmers
* undertake community development and food justice projects
* organize events and workshops
* work in coalition

Much of our work is focused in central Brooklyn, and our Bedford-Stuyvesant office serves as a center for grassroots action and organizing.

Two exciting youth programs help Green Guerillas engage New York City's young people at the core of the community garden movement:

Youth Tillers Program: We create internships that challenge teenagers to grow food, build compost bins and rainwater harvesting systems, strengthen community farmers markets - right in their own neighborhoods.

Youth Farm at the HS for Public Service: We support the urban farmers, students, teachers, and parents of this vibrant high school in Crown Heights as they grow thousands of pounds of fresh healthy fruits and vegetables on school grounds, manage a weekly farmers market, and engage the community in food justice activities.

Green Guerillas is generously supported by dozens of foundations and corporations, government agencies, dues-paying members, and people who attend our annual benefit party at the Bryant Park Grill.

It's your city. Dig it.


COMMUNITY & ECONOMIC DEVELOPMENT