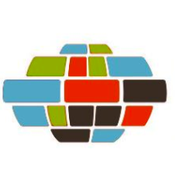 Stats

Saved
Managers
Brick by Brick
Brooklyn, New York
To improve the lives and futures of children in Uganda by supporting the delivery of quality education, improving the physical infrastructure of school communities and encouraging sustainable economic development;
To help US schoolchildren see that their actions can have a positive impact upon the world.

Established in 2003 as Positive Planet, Brick by Brick has begun its work creating and supporting dynamic partnerships between school communities in the United States and rural Uganda. Limited resources leave most schools critically under-funded, and therefore overcrowded, without sufficient classrooms, books, educational materials, safe drinking water or sanitation facilities. Improving the quality of education in these schools, which serve the poorest of Uganda's children, many of whom are AIDS orphans, is the mission of Brick by Brick.

Brick by Brick supports our U.S. school communities in fundraising activities for their sister schools. These funds are used entirely for infrastructure improvements including building new classroom buildings, repairing existing structures, building desks and chairs, and establishing safe rainwater harvesting and sanitation systems in the Ugandan schools. We also provide an educational curriculum about Africa with a focus on Uganda for the U.S. schools.

In addition to supporting sister school partnerships between Ugandan and American communities, Brick by Brick is dedicated to promoting sustainable economic development in the communities we serve. In 2011, we established Brick by Brick Construction, a company that uses environmentally friendly technology to build rain water harvesting tanks, sanitation systems and school and other buildings. The profits from this company are used to fund our community-based programs, while investing in the local economy.
COMMUNITY & ECONOMIC DEVELOPMENT
EDUCATION
EMPLOYMENT SERVICES
ENVIRONMENT
HUMAN SERVICES
INTERNATIONAL AFFAIRS
JUSTICE & LEGAL SERVICES
PHILANTHROPY & CAPACITY BUILDING
YOUTH DEVELOPMENT