See how MeiPing's skills helped Manna Project International on a Graphic Design project.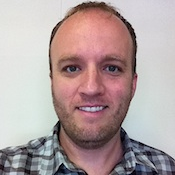 To foster communities of young adults and encourage them to use their passions and education in service to communities in need.
Matched On
Feb 22, 2012
Saved
$7000
Volunteer
MeiPing has been designing professionally for three years. She is interested in using her design skills to do good for the community. Always keen to learn and on the lookout for new challenges, she hopes to stretch herself and realise her potential.
What did MeiPing have to offer?
I hope to extend my personal portfolio and hopefully can do my part for the community as well. Armed with a (Hons) degree in Visual Communication, majoring in Advertising, I have been working in a printing company for 3 years as a DTP designer designing newsletter, brochure, school magazine and other collaterals. I am certain that my aboveall mention experience will be put to good use for your project.