See how Ginett's skills helped Metropolitan Council on Housing on a Website Visual Design project.
The Metropolitan Council on Housing is dedicated to the belief that everyone deserves a decent, stable, affordable home. We educate, organize, empower, and engage tenants across New York City to be the drive behind developing permanent solutions to our city's chronic affordable housing crisis.
Matched On
Sep 23, 2011
Saved
$12000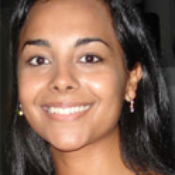 Volunteer
I am an experienced User Experience designer and Art Director based in Chicago. I love tackling challenges through design.
What did Ginett have to offer?
As a renter, I understand the need for a comprehensive housing website, and how important it is to provide your clients with the information they are looking for in a fast and effective way. This is one of my priorities as a User Experience designer. The goal is to have a user-friendly, intuitive site were people would want to come back and reuse, and participate. I know I have the skills and experience to create those type of designs. You can see some of my web, mobile and interactive design samples on my portfolio site, here: http://www.ginettcolon.com I've been doing web design for the advertising and newspaper industry for the past 5 years. I currently hold a User Experience Lead position with Tribune Company, and have been with them for 4 years now, doing everything from flash animation, to front-end web design and user experience design. I am really interested in helping non-profits during my free time, and would love to work on this project.