See how Ajay's skills helped The Village Method on a Google Ads Set Up project.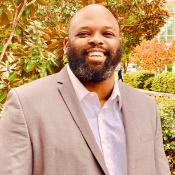 To develop a sustainable academic pipeline for underserved (K-16) youth of African ancestry and engage families in the work of building our community.
What did Mark need?
It is imperative that we take our place in the virtual arena of online education. Shifting to this medium is very busy and google ads will help is stand out from the crowd.
Matched On
Jun 30, 2020
Saved
$3486
Have professionals like Ajay help you on a Google Ads Set Up project
Post this project
Volunteer
Google Ads Expert. I can help increase your Marketing/Advertising ROI. Web Design, e-commerce, analytics, leads & sales.
What did Ajay have to offer?
20+ Years Technical Experience. 10+ Years Marketing Experience. I love helping small businesses, non-profits, and missions. I have been in the computer science industry for 20+ years I am an online marketing & advertising expert I love helping small businesses and non-profits I want to help companies spend their money efficiently on the internet This is my passion and I love to utilize all my knowledge and skill sets to overcome challenges in creative ways I love to help people small and big companies projects and missions I am hoping you will take this into consideration as I am constantly trying to showcase my website & advertising skills I hope we can work together soon.
This engagement is sponsored by