See how Peter's skills helped American Cancer Society West Region on a Social Media call.
The American Cancer Society's mission is to save lives, celebrate lives, and lead the fight for a world without cancer.
What did Robin need?
I'd like to brainstorm ideas for creating a successful social media strategy. Our organization has a lot of social media accounts, and we are not always the most active on all of them.
Matched On
May 29, 2020
Saved
$392
Have professionals like Peter help you on a Social Media call
Post this call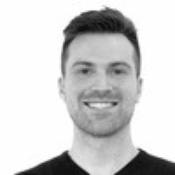 Volunteer
I'm a passionate, strategic marketer. I have a particular interest in helping independent journalism thrive.
What did Peter have to offer?
I have created social strategies for The New York Times, IKEA, and Tiffany & Co.
This engagement is sponsored by