See how Shubha's skills helped Sunrise County Economic Council on an Organizational Strategy call.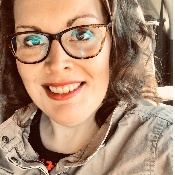 The Sunrise County Economic Council initiates and facilitates the creation of jobs and prosperity in Washington County, Maine, by working with a consortium of community-minded businesses, not-for-profit organizations, municipalities and citizens.
What did Denise need?
I'd like strategic advice on curating online community for a student small business incubator program offered through my Entrepreneurship Program, and provided at a Maine community college.
I had a very interesting conversation with Denise. It was humbling to know all that her organisation is doing to build the lives of some of the deserving young adults!
Matched On
Jun 9, 2020
Saved
$558
Have professionals like Shubha help you on a Organizational Strategy call
Post this call
Volunteer
Extensive Global HR and Consulting experience spanning across a broad range of industries including Manufacturing, IT, BPOs, Medical Devices, Consumer Packaged Goods and Oil & Gas. HR leadership in global companies and teams including joint ventures, acquisitions and start ups. Strategic p...
Read More
What did Shubha have to offer?
I have worked on organizational strategy with several companies in the US and globally and have helped them craft their mission, vision, goals, organization structure and the kind of talent and processes needed in the mid to long term over the last 20 years. I can add value by asking the relevant questions and providing guidance on the phone.
Shubha was very helpful! She offered to send along other ideas and thoughts as they come up and left the door open if I should have any future questions. Talking through the project's various components and gaining Shubha's insight throughout the call will help me prepare a more beneficial incuba...

Read More
This engagement is sponsored by