See how Pedro's skills helped Friends of the River on a Presentation Creation project.
Friends of the River protects and restores California Rivers by influencing public policy and inspiring citizen action.
What did Kellie need?
At Friends of the River our goal is to protect and restore California rivers through education and policy change. Friends of the River is looking to reach a larger constituency through an elementary education program to be shared with parents and/or educators.
Matched On
May 29, 2020
Saved
$3002
Have professionals like Pedro help you on a Presentation Creation project
Post this project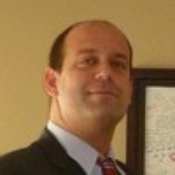 Volunteer
Hello! My name is Pedro and I'm very excited to be here. I'm a life long learner and a supporter of the idea that People and Relationships are what move the world. I've recently completed a coaching certification and replaced the old annual performance assessment with an ongoing coaching and gro...
Read More
What did Pedro have to offer?
I have over 20 years of experience creating and performing presentations. I also have experience in the non profit space, and have worked with government agencies. I would love to be of help to you and look forward to working you. My background and experience are based on creating and making presentations to further efforts or projects for both my current employer as well as the State Association that I lead. I am good at guiding teams through the discovery, implementation and execution of projects.
This engagement is sponsored by