See how Jack's skills helped Access of West Michigan on an Excel Training project.
Celebrating the activity of God in our midst, Access strengthens and develops wholistic solutions to poverty by cultivating equitable systems through education and collaboration.
What did Jamiela need?
The excel program is important because it is a part of my every day life with the work we do.
Matched On
Mar 25, 2020
Saved
$4174
Have professionals like Jack help you on a Excel Training project
Post this project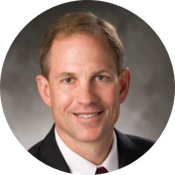 Volunteer
Collaborative, analytical problem solver with broad expertise in organizing, planning, and managing programs and projects, with developed strengths in process / operations improvement. Identify root cause of issues and translate complex processes into clear, understandable, and actionable steps. ...
Read More
What did Jack have to offer?
I like teaching people "how to fish". If you already have worksheets, sounds like you may benefit from pivot table training (along with some other tips & tricks). I am very comfortable with Excel and have provided ad hoc training through the years to co-workers. I have several years experience teaching MBA students . Also, the past 2 years I have been volunteering teaching Basic / Intermediate Excel to low-income folks at the People's Resource Center (Wheaton, IL) (http://www.peoplesrc.org/).
This engagement is sponsored by