See how Earl's skills helped Gloucester Mathews Care Clinic on an Employee Review Process project.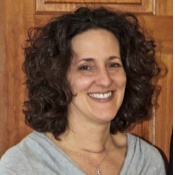 The mission of the Gloucester Mathews Care Clinic is to provide community-based healthcare for the residents of Gloucester and Mathews counties who lack health insurance. We achieve this through the efforts of volunteers, paid professionals and support staff, and contributions from members of th...
Read More
What did Arlene need?
It's important that our staff receive timely feedback, and while I think we do a fairly good job with this, I think there's room for improvement. I want to use this as an opportunity to help our team feel valued.
Matched On
Jan 14, 2020
Saved
$8686
Have professionals like Earl help you on a Employee Review Process project
Post this project
Volunteer
Accomplished and innovative safety and human resources professional in construction and industrial fields with a diverse record of accomplishments and experience: * Proven track record in developing and implementing programs to address safety productivity and cost control concerns * Pro-active pr...
Read More
What did Earl have to offer?
I've worked with y'all before. Be glad to help again! This is something I've done for other organizations.
This engagement is sponsored by