See how Edward's skills helped Waterfront Alliance on an Organizational Strategy call.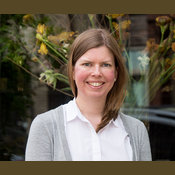 The Waterfront Alliance works to protect, transform, and revitalize our harbor and waterfront.
What did Kate need?
We would like to talk through the key steps needed to create a comprehensive development and marketing plan for our Waterfront Edge Design Guidelines Program—"LEED for the waterfront."
Interesting conversation. Caller was well informed. Asked good questions.
Matched On
Feb 1, 2017
Saved
$558
Have professionals like Edward help you on a Organizational Strategy call
Post this call
Volunteer
Edward M. Hindin, MCRP, Founder and President Edward M. Hindin, HHA's founder and leader, is an accomplished senior healthcare industry executive, consultant and executive coach. His primary focus is assisting identify and execute th...
Read More
What did Edward have to offer?
I have more than 40 years experience in strategy development and organization design in small and large organizations. CEOs engage me when they have a tough challenge or needs a new approach. i also have a background in community planning and environmental preservation. i am also a sailor! I became an executive coach to help leaders navigate complex environments. I think I can be helpful.
This engagement is sponsored by