See how Sarah's skills helped The Arctic Institute on an Infographic project.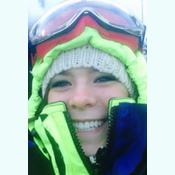 TAI envisions a world in which the Arctic's diverse and complex sources of insecurity are identified, understood, and innovatively resolved. We hope to achieve this by informing Arctic policy across the circumpolar region through objective, multidisciplinary, and innovative social science researc...
Read More
What did Victoria need?
Arctic residents pay twice as much as their southern counterparts for energy, making fuel for heating, cooking, and other basic needs prohibitively expensive. The Arctic Institute is looking for a graphic designer or illustrator to create an infographic detailing the benefits of renewable energy in the Arctic and what types of projects are currently successful, including microgrids, solar energy, geothermal, and micro-hydro. These projects are important not only economically, but also provide important health benefits to communities and lower overall greenhouse gas emissions which melt sea ice and cause further safety issues in the Arctic. We hope you'll help!
Matched On
Jan 30, 2017
Saved
$4212
Have professionals like Sarah help you on a Infographic project
Post this project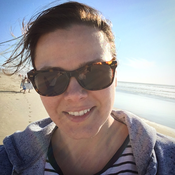 Volunteer
I am a graphic designer living in Seattle, Washington. Twelve years of experience + Design BFA has helped me develop a strategic approach to design and a diverse portfolio of print and digital solutions. My career has consisted of both agency and in-house department environments, within vario...
Read More
What did Sarah have to offer?
I am interested in science and technology and specifically helping to communicate educational endeavors. I have created infographics specifically for the energy and transportation industries.
Sarah went above and beyond our expectations for our infographic on wind energy in the Arctic. She made our workshop outcomes come to life through her insightful and innovative design and layout ideas and implementation. She was timely, listened to our needs, and a responsive designer. I would hi...

Read More