See how Grace's skills helped Waterfront Alliance on a Marketing Strategy call.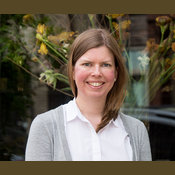 The Waterfront Alliance works to protect, transform, and revitalize our harbor and waterfront.
What did Kate need?
We would like to get the SEO 101 basics and better understand how we can use the SEO fields on our website's back end to improve search-ability.
We had a great conversation about overall digital marketing strategy and tactics for SEO, social media, and content marketing.
Matched On
Jan 29, 2017
Saved
$392
Have professionals like Grace help you on a Marketing Strategy call
Post this call
Volunteer
• I'm a creative and entrepreneurial brand communications and strategy professional. • I help brands discover, develop, and tell their stories. • I work with clients to determine their objectives and target audience, then formulate a marketing strategy that would best fit their needs. • I crea...
Read More
What did Grace have to offer?
I've managed digital marketing for about 10 years, including using SEO, content strategy, and social media to create better findability and improve user experience. Specifically, I recently took an SEO class at the coding school General Assembly.
Grace was extremely knowledgeable and helpful. We packed a lot into an hour!
This engagement is sponsored by