See how Padmaja's skills helped SEEDS on a Salesforce Training project.
SEEDS is a nonprofit educational community garden that uses gardening and growing food to teach respect for life, for the earth and for each other.
What did Laurel need?
The success of any nonprofit depends on being able to raise funds to deliver compelling programs. We use salesforce to track donations, program participation, volunteer hours and relationships. Without a strong staff comprehension of the tools available to them, this information is underutilized and thus not helpful to achieve our goals as an organization. This project will help staff use the tools they have to widen our reach of donations, program participation and volunteer retention.
Laurel was very cooperative and I really enjoyed working with Seeds.
Matched On
Oct 12, 2016
Saved
$7888
Have professionals like Padmaja help you on a Salesforce Training project
Post this project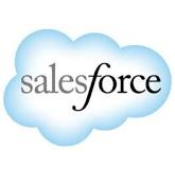 Volunteer
I am a salesforce certified administrator and developer having experience in IT and worked as a volunteer.Looking for opportunity to improve my skills.
What did Padmaja have to offer?
Providing much of the nutritional values that humans need, seed plants are the foundation of human diets across the world. Making the people aware of seeding and making the natural world encourage me to help the organisation .I love nature and the science and the organization is very encouraging innovative,and i believe it can highly effective.I would like to help further your work. I have 2+ years of experience in It.I am a salesforce certified administrator having knowledge on both development and admin in salesforce. Very good experience on training and documentation .I feel i am very much confident on making decisions in a fast and busy environment to make the things get done on time.Looking for an opportunity to work on salesforce
Padmaja worked with our team to introduce them to Salesforce. She developed a custom training for our volunteer management staff and answered questions so they better understood the tools they had at their finger tips.