See how MICHAEL's skills helped Komera on a Tech Systems call.
Komera develops self-confident young women through education, community and sport.
What did Margaret need?
We would like to talk about PayPal API integration with our Donor Tools database sytem
Matched On
Oct 11, 2016
Saved
$552
Have professionals like MICHAEL help you on a Tech Systems call
Post this call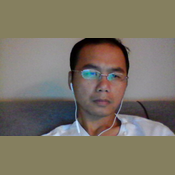 Volunteer
Name: Michael Liang Email: Mrliang9988@gmail.com Phone: 6462667357 SKYPE: MRMICHAELLIANG IRVINE, CA 92614 TECHNICAL SKILLS: Programming: (C#,VB.Net,ASP.Net) .Net 2010, SQL Server, SSIS,SSRS,SSAS, Java 6, JavaScript 1.8, Ajax, CSS, ActiveX, VB...
Read More
What did MICHAEL have to offer?
I have over 10 years of database experience. I feel comfortable I can be able to get the job done on time.
This engagement is sponsored by