See how Don's skills helped Projet Jeune Leader on a Website Construction (CMS-Based) project.
Empowering young adolescents in Madagascar to make informed and healthy sexual health decisions from puberty into adulthood.
What did Maia need?
We would like to overhaul our website to better reflect our new visual brand, and to explain more clearly our activities and objectives in a friendly yet professional format. This will help us to expand our network and to gain stronger media attention. And, we hope that this new website will draw new donors, which will allow us to provide puberty & reproductive health education, and leadership development opportunities to even more young adolescents in Madagascar!
It has been a great pleasure working with Maia on this project. It's a wonderful organization that's doing great work, and I'm happy to have been able to help. Maia had the site content laid out and brand guidelines already in place before we started, which made things easy for me. She was very r...

Read More
Matched On
Feb 18, 2016
Saved
$16822
Have professionals like Don help you on a Website Construction (CMS-Based) project
Post this project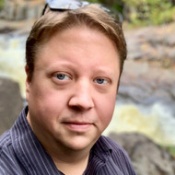 Volunteer
I love the Web and have been designing and coding websites since 1996. What started out merely as a hobby and general interest soon developed into something much more. I studied web design and development on my own for a number of years and eventually enrolled with The Art Institute of Pittsburgh...
Read More
What did Don have to offer?
I'm a father myself, so I know how important it is to give children guidance and lead them in the right direction early in their lives. Providing clear information and answering their questions will help them to make the right decisions as they get older. I would love to help bring your organization the attention that it needs and deserves with a great Web presence. I have 20 years of experience in web design and development. The past 2-3 years have been focused on building websites in the WordPress CMS (content management system) platform, which currently runs 24% of all websites on the Web. This experience lead me to my first Catchafire volunteer project and my current job position as web developer for a strategic marketing and advertising firm. I also have my own web design and development business that I'm working on part time. I'm confident that I can help you with this opportunity and build a great site for you.
Don did a great job designing our new website. He patiently listened to feedback and integrated it into the new website layout. He also provided great, individualized, videos on how to use WordPress so that my team and I can update the site in the future. Thank you, Don for your help!!!
This engagement is sponsored by