Sep 12th, 2023
Supporting Morocco After Devastating Earthquake
Six ways to make a difference.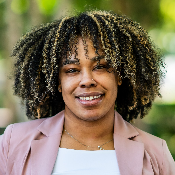 The recent 6.8-magnitude earthquake in Morocco has left a trail of devastation, with over 2,000 lives lost and thousands injured. In times like these, solidarity and support are crucial to help the affected communities rebuild their lives. Below are six impactful ways you can contribute to the relief efforts.
---
Here's how to help:


1. Cover medical costs for survivors
The International Medical Corps, in collaboration with the World Health Organization (WHO), is coordinating emergency medical teams on the ground. They are actively seeking donations via their website to provide essential medical assistance to those in need.

2. Aid relief operations
The International Federation of Red Cross has released 1 million Swiss francs from its Disaster Response Emergency Fund to support the national Moroccan Red Crescent Society. Additionally, the British Red Cross has launched an appeal for donations to aid relief operations.

3. Fund emergency support for children and their families
The United Nations is working closely with the Moroccan government to provide assistance in relief efforts. UNICEF, a UN agency, is seeking donations to fund emergency support for children and their families who have been severely impacted by the earthquake.

4. Help mobilize doctors
Doctors Without Borders has swiftly mobilized an emergency team in Morocco to provide critical medical assistance. You can make a difference by contributing to their efforts through online donations on their website.

5. Purchase food, fuel, medicine, and clean water
GlobalGiving has established a dedicated fund aimed at providing essential resources such as food, fuel, clean water, medicine, and shelter to the earthquake victims. Your donations will also support long-term economic relief and recovery projects for the affected communities.

6. Fund emergency support to the most vulnerable
CARE, an international nonprofit organization, is focusing its emergency response efforts to assist vulnerable groups, including women, girls, youth, and disadvantaged communities. Your contributions to their fund will help empower these groups during the recovery process.


In times of crisis, every contribution, no matter how small, can make a significant impact. Let's come together to support Morocco and its people as they face one of the most challenging periods in their history. Your generosity can bring hope and relief to those in need.
Remember, your help can make a world of difference. Donate today and be part of the solution!
Share this article
Copy the link, then close this window.