Apr 14th, 2020
Small businesses reinvent to survive
How Texas came together to support its businesses.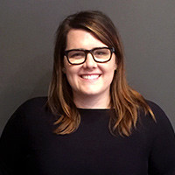 Mom-and-pop small businesses are what make a neighborhood feel close-knit, familiar, and safe. As state-level regulations and mandates moved across the country, restaurant workers, gyms, and shopping centers were part of the first wave of locally-owned standalone businesses to feel the sudden decline in cash flow. Small shops like hair salons, coffee shops, and home improvement contractors that occupied under 50 shoppers remained open in hopes of a few more days of income.

In late-March when the mandated stay-at-home order was on the horizon for Texas, Economic Growth Business Incubator (EGBI) received phone calls and visits from shop owners across Central Texas seeking advice on how exactly to stay afloat when they couldn't take on customers. Barbra Boeta, Executive Director at EGBI, says, "We believe that all businesses should be profitable, sustainable, and an asset to the community."

The small businesses that EGBI supports run on low profit-margins, like food trucks, daycare providers, hair salons, sanitation/landscaping operations, housecleaners, and party planners. EGBI quickly started hosting webinars and free 1:1 consulting hours helping owners financially stretch where they could to survive the weeks to come. When the CARES Act was passed (and again when the loan package was passed), EGBI advised owners on just how to request the right amount of relief that wouldn't put them in a deep debt post-pandemic.

While EGBI is working overtime to meet the needs of its clients, they also are struggling to raise the funds needed to continue the work. Virtual volunteers are helping EGBI with nonclient work, like designing their annual report, to free up staff time and help the philanthropic community see the vital service they provide the local economy.

To learn more about Economic Growth Business Incubator, visit their website at egbi.org.
Economic Growth Business Incubator
Community & Economic Development Nonprofit
Share this article
Copy the link, then close this window.