Jun 22nd, 2022
Quality Health Care for Older Californians
How Archstone Foundation addresses health equity.
The health system in the United States is a fragmented experience and the lack of coordination creates large health gaps for seniors and caregivers. In California, Archstone Foundation is focused on supporting access to high-quality coordinated care across the state. Over the last 35 years, the Foundation has awarded close to 1,200 grants valuing over $125 million, with the goal of improving the health of adults 65 and older and their caregivers in diverse communities.

Last year, Archstone Foundation adjusted its strategic plan to focus on the Three T's: teams, training, and technology. By advancing team care, providing professional trainings, and ensuring access to the latest digital communications and information technology, health services for older adults can improve. The Foundation saw in the grant applicant pool a high demand for capacity building assistance to strengthen and grow organizations in the Three T's to meet accelerated needs. The Foundation partnered with Catchafire and joined the Southern California Capacity Building Collaborative (SoCal Collaborative) with the Annenberg Foundation and Weingart Foundation to meet the demand. Together, they are providing access to Catchafire for over 750 organizations, garnering over $4.6 million in capacity building support to date.

We spoke to Christopher A. Langston, President and CEO, and Laura Rath, Senior Program Officer, to discuss how Archstone Foundation's approach to grantmaking is addressing systems change to improve the overall well-being of older Californians and their caregivers.


---
What is your community's most outstanding health related need and how has the foundation aligned grant dollars and resources to strategically address it?


Christopher: There are problems within healthcare, social services, and long-term care; the biggest issue is the lack of connectivity among existing resources and a very disorganized system. This denies people the quality of care that they deserve and puts them at an undue risk of adverse consequences.

A common statement we hear is that 'everything was great, but I had to do all the planning and coordination.' The system is supposed to be coordinated, you're not supposed to have to piece it together for yourself. Being called upon to "figure it out" individually creates a disadvantage, particularly for historically marginalized groups that are already experiencing a lifetime of disadvantages that need attention. Life expectancy at 65 is about a year less for Black Americans compared to White Americans. Rates of chronic illness such as diabetes and dementia are higher among historically disadvantaged groups. We need a system that provides equity and compensates for the historical disadvantage and unfair treatment in order to give people equivalent outcomes. It's not acceptable that people from different racial backgrounds have different life expectancies and health outcomes.


Healthcare challenges are greater than one foundation, one nonprofit, one community to solve – what is your stance in terms of building collaborative partnerships? How are you tackling that in order to make a direct impact on the community and its priorities?


Laura: For our programmatic work, based on our read of the environment and desire to cross and connect these silos of healthcare and social services, we've taken the approach of focusing on cross-cutting themes, the Three Ts: teams, training, and technology. This work can only be done with those health care entities and community-based organizations that are delivering the care, and through partnerships with funders and state-wide entities. In order to bring our vision of coordinated care to scale, it will require a systems-wide approach.

Christopher: If you work in the healthcare space for older adults, you know how much Medicare spends in one day - more than our entire endowment. It's a gigantic system, and we are small. Therefore, we need to be very thoughtful and collaborative and think about how we're going to provide money to drive systems change and try not to replace the direct care spending that our tax dollars and people's lifetime of work have entitled them to.

As an example, we are part of a collaborative group of funders working around the Master Plan for Aging and the State of California, which is a great vehicle for us to partner, not only with these eight different funders, but also with the state, its partners, and across a variety of state agencies.


With these partnerships as a result of Archstone Foundation's strategic focus on teams, training, and technology, is there anything that surprised you in your work?

Laura: Here's an example from our yearslong work to provide partnered care between a healthcare entity, like a primary care clinic, and a community-based organization in order to treat depression among older adults. We met this morning with four of the sites that have been participating in a Learning Collaborative for the past year to test and implement this partnered approach to care. One surprise is just how challenging it is to coordinate across agencies and implement systems and tools to partner effectively, especially in a continued pandemic environment. Yet, the benefits of coordinated care make it worth doing.

Christopher: I'm surprised by how well received and timely the strategy seems to be. There was a National Academy of Medicine report emphasizing the need for teamwork, and that the fundamental unit is a team of professionals working together to enhance the health of the population. California is currently considering a $1.7 billion proposal around healthcare workforce training. There is a commitment to building out healthcare workforce and skills to address the concerns around the health and wellbeing of older adult populations including an interest in the use and deployment of community health workers. There is also an acknowledgement that information sharing and how information flows and how and when people are able to own their own information is part of the answer. How do we find grantees who can help push on some of these things?


How does Catchafire support your mission? What impact have you seen – how has capacity building support and using Catchafire helped health nonprofits?

Christopher: First off, we have an expanded view of health. It's not just things Medicare pays for; health is food, physical activity, and care coordination. Our grantees span a wide variety of programs and services. Organizations are terribly under-resourced. We are really proud of being able to help organizations build their capacity through our grantmaking and through Catchafire. For many of our Catchafire grantees and capacity building grantees, the focus is on technology support. Developing their digital resources and infrastructure is one of their top priorities. For example, staying up to date with new and different kinds of electronic billing for their patients.

Laura: Our partnership with Catchafire is really unique. We have both grantees and declined applicants receiving access to the Catchafire platform so that we can extend the reach of our grant dollars. This way, organizations that weren't able to receive a grant can still continue with some of their plans for capacity building projects. Catchafire has allowed us to amplify our impact. In the first year alone, working with Catchafire helped us deliver over $400,000 in impact for 30 organizations. Our ROI was nearly five times more than our initial investment!


Do you have a specific nonprofit in your community that stands out?


Laura: Among our Catchafire cohort, Saahas for Cause has been a super user on the platform since day one. They were a previously declined applicant under prior rounds of our Capacity Building RFP. Within the first year, they completed 33 projects with an impact of over $140,000. Now in our most recent RFP round, they were one of the applications that rose to the top. Last month they were funded for their technology projects. It shows that they were able to use the available resources from Catchafire and set themselves up for what they want to do with their grant dollars from Archstone Foundation, which is to invest in their CRM and staff training. Now they'll be able to fully execute their vision and combine grant support with continued Catchafire access.

Christopher: Infrastructure and capacity building for organizations can have a very indirect impact. For example, helping the Coalition for Compassionate Care of California (CCCC) have a better meeting creates more effectiveness and impact in advocacy and legislation. This then got the state to allocate 10 million dollars to create an electronic registry for the POLST form to enable people's end of life wishes and serious illness wishes to be accessible wherever they go. Now you don't need to have the document on you. If you're not in a position to advocate for yourself, your wishes can be made available to care providers. It's complex and systems-level work, and our hope is that millions will get better care as a result.

There is a huge difference across racial groups in the use of end of life services. There are big differences due to access: rural versus urban populations, BIPOC communities versus White communities, due to historical mistrust. Having an electronic registry and associated community training will hopefully begin to address these inequities.


---

"Catchafire is a blessing for the smaller nonprofits with limited funding and staff. We are growing every day, and Catchafire volunteers are also part of that growth. Hiring skilled and talented volunteers was one of our challenges alongside limited funding. During the COVID-19 pandemic, we were unable to retain some volunteers which was solved by this amazing platform."
Anchu Biswas
Community Outreach Manager, Saahas for Cause


---
There's many ways to get involved with Catchafire:
If you're a grantmaker and would like to learn more about equipping nonprofits in your community with responsive, high-quality operational support, let's connect. Email us here.
Saahas for Cause
Human services Nonprofit
Member sponsor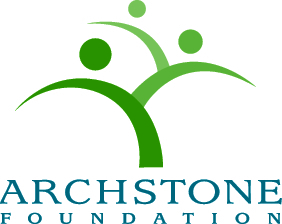 Share this article
Copy the link, then close this window.