Oct 16th, 2023
Making an Impact with Pincus Family Foundation
Together, we've made over $334,000 in impact.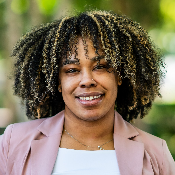 For Pincus Family Foundation, their mission has always been to support and empower nonprofit organizations that are making a positive impact on their communities. In their pursuit of this mission, they have achieved incredible success through their partnership with Catchafire. Together, we have achieved an astonishing $334,000+ in impact for nonprofit communities, and we couldn't be prouder of the journey we've embarked upon.
"Our partnership with Catchafire has been instrumental in harnessing the power of skilled volunteers who are eager to lend their expertise to nonprofits," says Danielle Y. Scott, Executive Director at Pincus Family Foundation. "This collaboration has enabled us to extend our reach and support to even more deserving organizations. Two of our grantee organizations, The Dinner Table Doc and Philadelphia Youth Football Academy, have truly showcased the immense potential of this partnership."
The Dinner Table Doc: a story of transformation
The Dinner Table Doc is a nonprofit organization that partners with schools and community organizations to provide college and career readiness workshops and programming for young women of color (especially Black and Brown girls) ages 10-18. With the help of Catchafire, they were able to connect with Keena M., who helped improve the effectiveness of their board by clarifying its role(s), structure and function in itself and in relation to their organization.
"Working with Keena was an absolute delight! Her non-profit experience made discussing board positions and responsibilities so relatable and engaging," says Asha B., Founder/Executive Director at The Dinner Table Doc. "We were able to craft four to five different position descriptions together, which helped greatly with our larger efforts to recruit new board members. We are so grateful for her time and look forward to keeping in touch."
Through this project, The Dinner Table Doc was able to save $7,248 in consulting fees and reallocate funds to build out programming and purchase materials. Overall, their organization has saved $97,553 since joining Catchafire. Their story is a testament to the power of collaboration and the positive impact that skilled volunteers can have on nonprofit organizations.
Philadelphia Youth Football Academy: empowering young athletes
Philadelphia Youth Football Academy (PYFA) is another grantee organization that has thrived through our partnership with Catchafire. PYFA is a sports-based youth development nonprofit that assists youth from low-income families in Philadelphia by strengthening their chances to graduate from high schools, obtain full-time employment, become entrepreneurs, or gain admission to post-secondary institutions. Since joining Catchafire they have saved $16,584 in consulting fees.
Through their Catchafire membership, they were able to connect with Angelina E., who helped them streamline their budgeting processes and secure additional funding through an operating budget project. This not only allowed them to expand their programs but also provided stability for the organization, ensuring their long-term impact on the community, and saving them $9,114 in consulting fees.
A $334,000+ milestone and beyond
Reaching a collective impact of over $334,000 through their partnership with Catchafire is a remarkable achievement, but it's only the beginning. The success stories of The Dinner Table Doc and Philadelphia Youth Football Academy are just a glimpse into the transformative power of this collaboration. There are countless other nonprofits and skilled professionals ready to make a difference.
As Pincus Family Foundation continues their journey, they remain committed to supporting nonprofits in their missions and leveraging the skills and expertise of our dedicated volunteers. Together, we are creating a ripple effect of positive change that will continue to resonate in nonprofit communities across the nation.
To stay up to date on impact through the Pincus Family Foundation and Catchafire partnership, visit https://pincusfamilyfoundation.catchafire.org/impact/.
Get involved
If you're a grantmaker or company and would like to learn more about equipping nonprofits in your community with responsive, high-quality, and impactful capacity building support, let's connect. Request a demo.
Share this article
Copy the link, then close this window.