Feb 25th, 2021
Cville Activists Rally in Unity
Charlottesville activists unite to take a stand.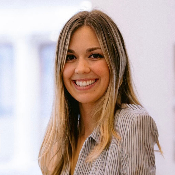 With the deeply troubling violence in Washington, D.C. on January 6th, we're highlighting an organization whose mission and work are fighting to prevent such events.

The Activists' Guide was started by Charlottesville community member and long-time activist, Richard Lord. Since the 2017 Klan rally, Richard's attention and the majority of his time has turned to Charlottesville's struggle against white supremacy. He created the Facebook Group "Cville Stands Together," and founded The Activist's Guide.

In our interview with Richard, he recalled the original concept: "This was supposed to be a bulletin board for activists in Charlottesville. Given the backing of Catchafire, we're going to be able to modify the Activists' Guide from being a billboard to being an educational resource."

Their website (activistsguide.org) features a directory of activist organizations, a listing of helpful suppliers and services pertinent to the needs of activists, The Activists' Shop, and an interactive calendar that functions in real time.

With the help of many skilled volunteers, Richard has completed 9 calls and projects on Catchafire and saved over 25 thousand dollars. The Activists' Guide's website underwent a makeover to create a more user-friendly experience, recently adding the calendar with all activist events in the Charlottesville area. The site has been viewed over 3500 times, and Richard has big plans to someday expand his guide to other counties in the area (and beyond).
Member sponsor
Share this article
Copy the link, then close this window.