Oct 10th, 2023
$250 Million in Nonprofit Value Created
Achieving monumental impact in our communities.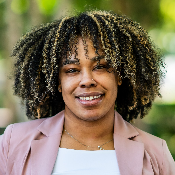 Catchafire, the leading online volunteer platform, proudly announces a remarkable milestone in its ongoing mission to supercharge nonprofit work with skilled and highly motivated volunteer talent. To date, Catchafire has facilitated over $250 million in savings for nonprofits, reinforcing its commitment to driving both philanthropic impact and value for funders.
"Our success metrics demonstrate that Catchafire is powering the important work of nonprofits and saving them precious monetary resources at the same time," said Matt Miszewski, CEO of Catchafire. "Through enabling nonprofit work by harnessing the potential of skilled volunteers we not only ensure important philanthropic work is carried out, but we also drive unmatched value for donating and funding organizations through our partnerships."
Catchafire continues to grow its network of nonprofit organizations, volunteers, foundations, and corporate donors, with a commitment to fostering meaningful connections that ultimately improve the lives and communities of many. As the platform expands, the potential for even greater savings and philanthropic impact is possible.
If you are a grantmaker or a corporate donor looking to maximize the impact of your funding, contact Catchafire to set up an informational meeting to discuss your needs.
About Catchafire
Catchafire is a place for people to come together and do good. Catchafire brings together government, philanthropy, business, and volunteers with the goal of bridging paths to stronger communities. We have been shifting skills and resources to communities across the country for over a decade. Every day, we help communities grow stronger by listening to what they need and making sure they get those resources. We are the leading online platform for nonprofits to connect with everyday professionals—our team has helped nonprofits create over $250 million dollars in value, with over 1 million volunteer hours donated.
Learn more at catchafire.org.
Share this article
Copy the link, then close this window.