Success Stories
Catchafire pro bono professionals have donated thousands of hours to provide over 7 million dollars in services to social good organizations. Read more about the individuals and hear their personal experiences making a big impact!
Vanessa Hurst, Database Engineer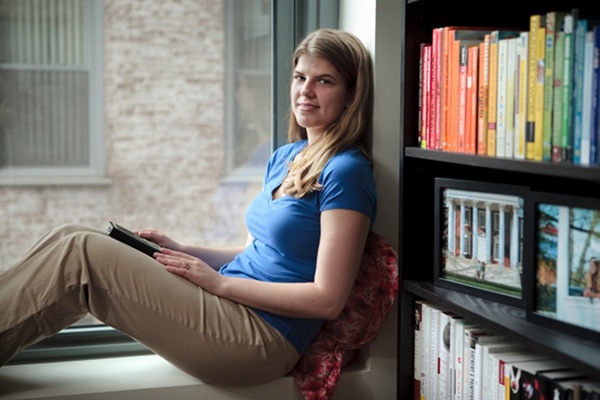 After searching for months to find flexible volunteer opportunities in NYC, I was ecstatic to hear about Catchafire. The matching process is excellent for professionals looking to volunteer and I'm grateful for the opportunity I had to give my best to an important organization. Danielle helped me gain a real in-depth understanding of the OpEd Project and its data needs. We made a great match and I'm proud of what we accomplished during this project!
— Vanessa Hurst, Database Engineer at Capital IQ
Zoe Timms, Executive Director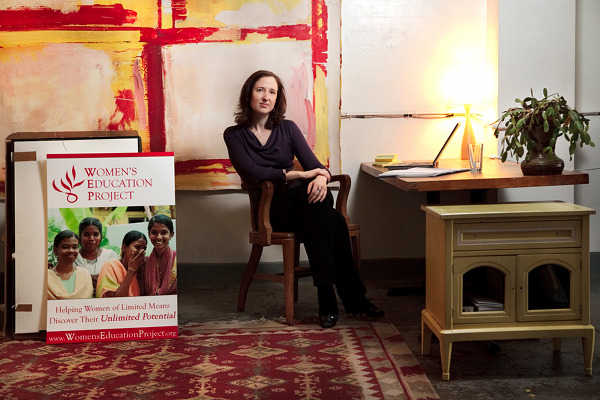 Thanks to Catchafire's pairing and support, my pro bono professional and I had an effective relationship and launched a board search, which produced three new members — an invaluable experience for any new nonprofit.
Lindsay Booker, Cool Culture
Lindsay works at
Cool Culture
, a nonprofit that helps income-eligible families access and enjoy NYC's cultural institutions for free. Catchafire connected her with Mitch Kapler to bolster Cool Culture's social media presence. She describes how Mitch opened up a whole new world with social media, and how she was inspired by the many other motivated professionals in the Catchafire community.
Sabrin Chowdhury, Executive Director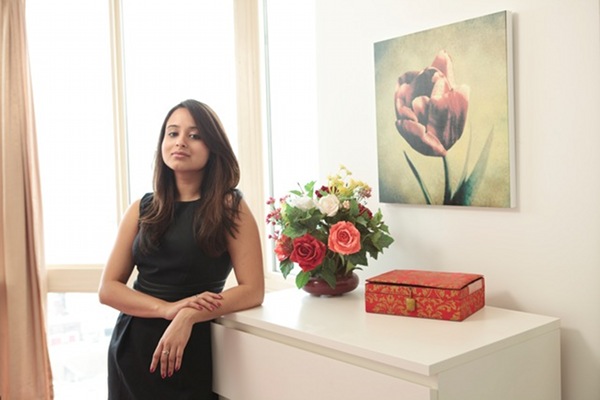 Catchafire found me a pro bono professional who not only had exemplary skills to help us reach our project goal, but also was passionate about women's rights and had experience in the nonprofit field. Danielle pinpointed exactly what Out Against Abuse needed to grow its brand presence, offered marketing suggestions, and gave specific examples to promote each of our programs. The small fee Catchafire charges is well worth it to work with a skilled professional.
Nikita Guo, Private Equity Analyst
Catchafire is a great platform for professionals to give what they want and for pro bono managers to find the right pro boon professionals. From my great experience with the Women's Education Project, I believe that Catchafire is a great model to capitalize on the inefficiencies that we face in the non-profit world. I would recommend Catchafire to any busy young professionals interested in making an impact!
— Nikita Guo, Private Equity Analyst, Ziff Brothers Investments
Mallory King, Founder & Executive Director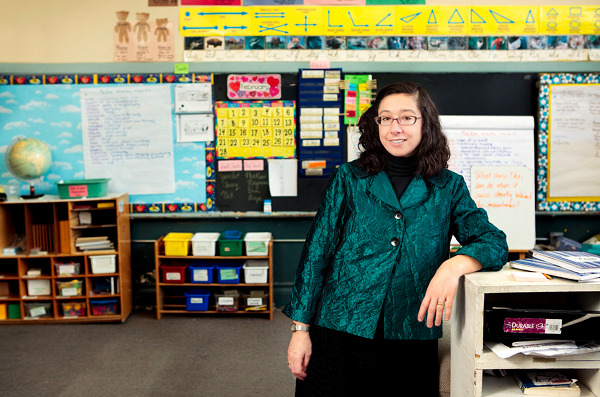 Catchafire offers an exciting win/win opportunity for professionals who wish to give back to the community by utilizing their valuable skills and non profit organizations looking to complete projects that require specific skills sets. Arts to Grow welcomes Catchafire and looks forward to a long and fruitful partnership.
Andy Duddleston, Champion Access
Andy founded
Champion Access
to help advance underemployed talent. We matched him with Mercy Ruiz, a Global Agile Working Associate at Unilever who has helped with his organization's public relations needs. Andy speaks about how Catchafire connected him with the perfect pro bono professional.
A. Lauren Abele, Strategic Initiatives Manager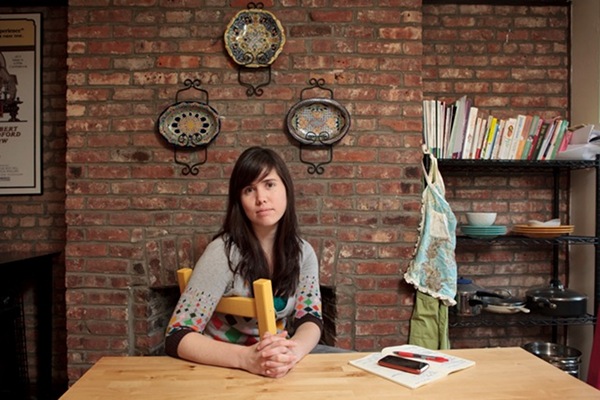 I can't stop talking about Catchafire and recommending "this cool skills-based pro bono matching program" to everyone I know! I was blown away by the Catchafire staff's thoughtful professionalism, hard work, and dedication. The Catchafire team has found a creative, strategic, and thoughtful way to help nonprofits maximize their impact and professionals maximize their experience. Working with Shari Aaron was a pleasure — I learned so much from her and feel I made a lasting impact. She is an amazing person and gracious mentor, and I feel very lucky that I was matched with her!
Justin Kazmark, VP, The Morris + King Company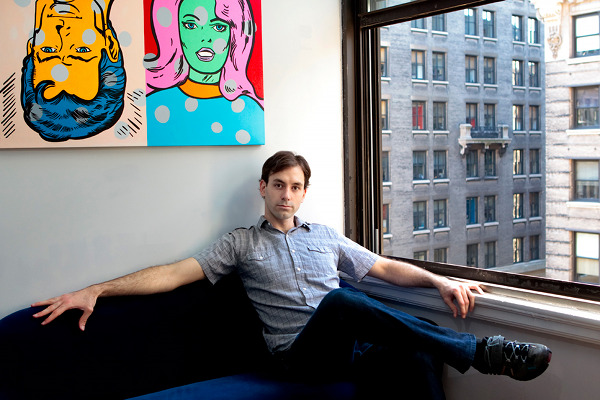 I believe 100% in the Catchafire mission and team and I'm convinced it's poised to change the way people think about service in America.
— Justin Kazmark, Founder & Principal at Threadwell & VP at The Morris + King Company
Brielle Maxwell, Graphic Design
Brielle is passionate about creating social change through design. Her design skills saved the day for Sparkseed, a nonprofit that invests in young social entrepreneurs, when she helped them with a last-minute project for an upcoming conference. Brielle describes her motivations for pro bono service and what it was like to provide pro bono support for an organization that was in dire need of her skills.
Mitch Kapler, Digital Media Strategist
Mitch was looking to combine his passion for social media with an organization doing good in an area he cared about. He's had a great experience developing a social media strategy for Cool Culture. Mitch speaks about how Catchafire made it so easy for him to connect to an organization and project that fulfilled all he was looking for in a pro bono service opportunity.
Katie Sherman, Freelance Copywriter
Katie helped Room to Grow transform their press kit from a simple fundraising document to a persuasive, engaging communications tool. As a freelancer, Katie saw this as a chance to network with a potential client and open the door to future opportunities. She talks about how simple, quick, and easy it was to make a big impact working on her Catchafire Project.
---
More Stories from Our Partner Organizations
We are so grateful to Lauren for her help with our Social Media Plan. She applied her expertise perfectly to the needs of our organization, and helped us think critically about how to engage online audiences through social media. We now have a clear plan for how to grow our online presence, which will help us educate people on ERDA's work and, importantly, bring in a new donor base.
— Jeremy Reiss, VP for Communications and External Affairs at East River Development Alliance, Catchafire Partner since February 2011
Catchafire fills an important role in the social sector. As a young social enterprise start-up, Prosperity Candle struggles with our limited resources and huge ambitions. Catchafire offers a perfect solution — with a small investment we can get fantastic talent that truly delivers on the proposed scope. The service removes so many of the unknowns involved in recruiting volunteers and interns. We already have 4-5 Catchafire projects in mind for 2011!
— Siiri Morley, Founding Partner at Prosperity Candle, Catchafire Partner since March 2011
Our social media campaign volunteer is AMAZING! I really like the fact that Catchafire volunteers are hands-on and not just signing up to dole out advice/provide consulting services. The extra set of hands (from a seasoned professional nonetheless) really helps a small non-profit like ARC take on a project it otherwise could not. We launched our social media campaign just two weeks ago and have already had some great successes. Thank you Catchafire!
— Kate McLetchie, Executive Director at African Rainforest Conservancy, Catchafire Partner since February 2011
I was feeling really slammed for time in the weeks leading up to Catchafire's Pro Bono 101 seminar and that week itself I was wondering if this was really the best use of a half of a day — then I proceeded to just have a great experience with you guys. I ended up getting a ton out of the session and discussion with peers — a great blend of tactical notes for my own upcoming engagements and an inspirational vision of what you and other organizations are accomplishing.
— Tiffany Koch, Director of Social Enterprise at The Bowery Mission, Catchafire Partner since May 2011
Jameel was an absolute asset to E+Co throughout the duration of the [graphic design] project. He did a great job translating complex concepts, examples and visions into a unique product for E+Co. He went above and beyond to provide several different options for each request, was always on time with his deliverables, and was available to talk or meet whenever it was requested. During the final days when deadlines were rapidly building up, he worked tirelessly to meet deadlines and respond to requests. I would absolutely recommend him to other organizations looking for graphic designers!
— Diana Van Der Jagt, Communications Coordinator at E+Co, Catchafire Partner since March 2011
Working with Catchafire really surprised me — the quality of the process, the seriousness of the matching and our outstanding volunteer made ThinkImpact a long-term partner of Catchafire's. Can't wait for the next project!
— Saul Garlick, President and CEO at ThinkImpact, Catchafire Partner since April 2011
Working with Rob on a Market Analysis Project provided the outside counsel and guidance that we needed to figure out our focus and to decide on a strategy for moving forward. It is so helpful to have an impartial sounding board for ideas and a skilled volunteer to guide us through major decisions that affect our business!
— Jennifer Gootman, Executive Director at Global Goods Partners, Catchafire Partner since February 2011
Catchafire is so wonderful. They really get how hard it is to run a non-profit in this economy, and what help we need. It's a great model. I'll definitely be using them a lot in the future. In fact, I've already signed up for 2 more projects.
— Sarah Sheffield, Founder at NYCRx, Catchafire Partner since March 2011
Jaime was a great resource who delivered more than I expected and did a terrific job of explaining things and being available to help. She created a plan that makes sense and is adaptable and she provided materials that are a resource for the whole organization, not just me.
— Daniel Cwirka, President at Humanitarian Notes, Catchafire Partner since February 2011
As we were in production with our first artisan collection, our Market Analysis pro bono professional Jonathan helped us analyze industry data and put together an extensive retailer database that we will start using to contact our future retail partners on a strategic level. Now, we can approach each with confidence as we know qualitative information about these small boutiques and the markets they serve.
— Kari Litzmann, Founder at Rubina, Catchafire Partner since March 2011
The start-up process from early concept to current growth continues with the skilled and generous assistance of Catchafire's pro bono volunteers. I am truly blessed to have such a great group of individuals pulling for the success of this initiative. My experience with Catchafire has been outstanding. From first contact onward, I've been impressed. The Catchafire staff are friendly, quick to respond and very helpful. The volunteer match process went smoothly and the volunteers themselves are high caliber. I have only positive things to say about this organization and hope they continue to grow and serve the common good.
— Carolyn Dillon, Founder at Uplift Alliance, Catchafire Partner since February 2011
Jackie is an enthusiastic and dynamic professional with fresh new PR ideas. Jackie listens to the challenges that an organization faces and works with the organization to create a relevant PR plan. Jackie has a multitude of ideas and gives great feedback in regards to current and future strategies.
— Jane Baldwin, Program Development Manager at Youth Challenge America, Catchafire Partner since March 2011
Catchafire provides an incredible service and unbeatable value to nonprofits of all stripes. Manna Project International searched for years for professional volunteers to assist us with projects that required professional expertise. Catchafire is just what we were looking for. Now, instead of adding a tricky project to our ever-growing to do list, we turn to Catchafire and receive just what we were looking for.
— Zak Schwarzman, Board member at Manna Project International, Catchafire Partner since March 2011