WordPress Website Construction

Success!
Project completed on
May 20, 2013
Pro Bono Time
50–80 hours
over 1-3 months
Details
We're re-tooling our entire brand and need a new, hipper, website to reflect the changes we're making and our new identity. We've also requested Visual Brand & Logo Design and Brand Messaging projects to be completed by pro bono professionals.

Our new website must be an experience that allows for video, audio, pictures and text content. Since it will showcase crowd-sourced posts, it's important that the website is user friendly, interactive and inviting, similar to the Ford Social website.

We're looking for something that's flexible enough to grow with the organization, and easy to update as necessary. This is the kind of project for someone who will take design risks and has a lot of big ideas.
Description
Armed with a beautiful design that fits with your Visual Brand, scintillating copy and a road map for intuitive User Interface (UI) you are ready for the final phase before launching your glorious new WordPress website -- construction. Your pro bono professional designer brings it all together under one url and trains staff on how to update content.
Deliverables
A WordPress.org driven website including up to 10 web pages and navigation.
Information and training on how to access files on your server.
Training on how to update the website using the administration panel and simple HTML codes.
Access to specialized plug-ins to jazz up the site and optimize the user's experience.

Note: This project does not include custom plug-in or theme development. WordPress provides hundreds of free or purchase plug-ins and over 1,500 themes. For theme customization, please see WordPress Website Visual Design.
Project steps
Organization registers its domain name with a web host. If necessary, the Professional can provide assistance.
Organization provides Professional with all elements: theme, copy, UI and mock ups as all images and link addresses.
Organization and Professional discuss timeline and together answer remaining questions about functionality.
Professional provides Organization access to the unpublished site for up to 3 rounds of review and feedback.
Professional carefully troubleshoots and Organization signs off for site to go live.
Professional copies all website files and scripts to your Organization's domain and launches the site.
Professional creates an Instruction Manual for Organization.
Professional trains Organization on maintenance and updates.
Organization completes Catchafire's project survey within 30 days of success.
Prerequisites
Professional
Experience developing WordPress websites.
Working knowledge of CSS and HTML.
Portfolio examaples you can share with an organization.
Organization
A completed Design Brief.
Finalized copy.
Design mockups of key pages.
A detailed plan for User Interface (UI).
A stock WordPress theme chosen from WordPress.org or an original theme designed for you in WordPress.
A dedicated staff member willing to collaborate with the Professional and assist with legwork in order to ensure timely and successful completion.
Recently completed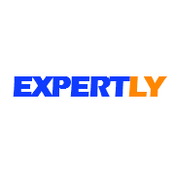 Website User Interface (UI)
EXPERTLY × James Johnson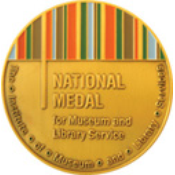 Visual Brand & Logo Design
Patchogue-Medford Library × Ellen Fithian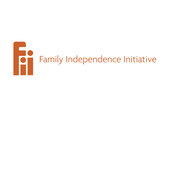 Infographics
Family Independence Initiative- Boston × Colleen Finn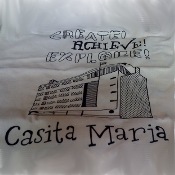 Logo Design
Casita Maria Center for Arts and Education × vanessa katz