Marketing Plan on a Shoestring Budget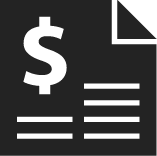 Calling all professionals
Help us with this Marketing Plan on a Shoestring Budget project
Pro Bono Time
25–50 hours
over 1-3 months
Details
Do you know that there is no federal or state subsidy to buy diapers or other hygiene products? Yes, and that includes SNAP (Food Stamps) and WIC.

The National Diaper Bank Network is a unique organization that is helping thousands of poor families and children by ensuring that every child in the US has an adequate supply of diapers to remain clean, dry and healthy. A diaper is just one those little things that can make a huge difference to a child's early health!

We are less than 2 years old but have accomplished so much already. We are ready to do more! NDBN has had some great success with marketing and we receive a lot of help from our founding sponsor - Huggies- but we need a concrete plan in order to maintain the momentum. What we do is interesting and exciting and we have found that when we are amongst the right audience at the right time and with the right message, we get lots of supporters and donors- we need to learn to tailor our message to each audience and make our pitch in the best way possible. We also want to be strategic about setting annual marketing goals, allocating the appropriate budget, and finding the most creative, resourceful way to attain our goals.

Currently we employ an e-newsletter and our website as primary marketing tools. What we need is a comprehensive plan that helps us understand the other mediums we can use to talk about ourselves. A sound marketing plan will help us to let the world know about what we are doing and how they can help. You will be working directly with the Executive Director of this new national organization helping us to set a roadmap for getting the word out about the exciting work we are doing, and the possibilities ahead.

We are doing something unique and we have a great story. We work with people across the country and have many grassroots connections - our story can change from area to area and we need someone who is as excited about changing the world as we are - one diaper at a time!! If you want to be a part of this winning team, we'd love to hear from you!
Description
Do you have big dreams and a micro-budget? We feel your pain. The good news is that with a little technology and creativity your shoestring marketing plan can still pack a mighty punch and expand your Organization's reach. Let one of our Pro Bono Pros help you expand your network with a scrappy 12-month marketing plan.
Deliverables
A written marketing plan including goals for the next 12 months, advice on marketing channels to pursue, suggestions for creative messaging, calls to action and a timeline and shoestring budget for implementation.
Project steps
Organization conducts inventory of its marketing assets and practices (newsletters, events, website, marketing message/positioning, video, social media, etc.).
Organization provides Professional with all relevant history including past marketing pieces.
Organization and Professional meet to identify marketing goals, target audiences, assess organizational capacity and allocate budget for marketing activities.
Based on capacity, budget and current marketing assets, Professional delivers an outline of realistic marketing options (including estimated costs) to Organization.
Organization reviews the outline and options and provides feedback.
Working from feedback, Professional constructs a draft marketing plan covering strategy, timeline, marketing tactics, creative campaigns and execution strategies.
Organization and Professional conduct 2 rounds of review of the marketing strategy document.
Professional delivers final draft with recommendations on implementation.
Organization completes Catchafire's project survey within 30 days of success.
Prerequisites
Professional
Experience in marketing, brand management, market research, or or comparable relevant field.
Ideas for producing results in spite of a social good organization's budget constraints.
Organization
An Executive Director committed to the project.
Clearly defined Brand Messaging Brief.
An allocated, if limited, marketing budget.
Identified target audiences. If the target audience has not been identified, then we recommend completing a Catchafire Market Research Project or Market Analysis for Income Generating Organizations first.
A staff member with time to dedicate to legwork and collaboration with the Professional to ensure success.
SEE ALL
Advertising
Hot opportunities

Branding Tune Up
East Durham Children's Initiative

Google AdWords Plan
Doggone Safe

Annual Report Writing
Progressive States Network

Branding Tune Up
ROCA Inc

Marketing Plan on a Shoestring Budget
Carolina Farm Stewardship Association

Annual Report Writing
MASA