Marketing Plan on a Shoestring Budget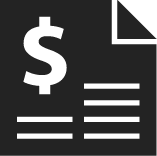 Calling all professionals
Help us with this Marketing Plan on a Shoestring Budget project
Pro Bono Time
35–45 hours
over 2-3 months
Details
Need a marketing plan that promotes our services to social service entities seeking reliable, in-depth information on public benefit and housing programs. We want to specifically market two of our services: Benefits Plus, a comprehensive resource manual on public benefit and housing programs, as well as the trainings we offer professionals. We want to target large social service entities with staff who want to effectively navigate the government benefit system on behalf of their clients.
Description
An effective marketing plan for social good organizations addresses an organization's medium to long term goals by leveraging limited resources to achieve maximum impact. It instructs an organization on how to utilize the most effective marketing channels over a period of time with the goal of deepening the investment of existing supporters and attracting new support. A marketing plan provides the foundation and framework for an organization to implement successful marketing campaigns, with the goals of broadening their reach, impact, and /or support base.
Deliverables
A written document that identifies and clarifies the organization's marketing objectives and then details the necessary actions to achieve those objectives. The plan contains realistic recommendations that address the organization's key objectives and target audiences, while keeping in mind the challenges that many social good organizations may have due to limited access to human and financial capital resources.
The marketing plan should address:
Organization's available resources and budget to be allocated for marketing activities
Organization's marketing goals for the next 12 months
Suggestions for creative messaging, call to actions, propositions
A timeline for implementation (taking seasonality into consideration)
Potential marketing mediums, which may include:

Online Marketing (Paid Search, Search Engine Optimization, Digital Banner Advertising)
E-mail Marketing
Social Media
Direct Mail Marketing
Events/Happy Hours/Panels
TV
Radio
Press
Outdoor
Project steps
The professional and the organization meet to identify marketing goals, target audiences and assess organizational capacity and budget to be allocated for marketing activities.

The organization conducts an inventory of its marketing assets / practices (e.g. newsletters, events, Website, marketing message/positioning, video, social media, etc.).

Based on the organization's capacity, budget and current marketing assets, the professional delivers an outline of realistic marketing options to the organization, including estimated costs.

The organization reviews the options and provides feedback.

The professional constructs a draft marketing plan covering strategy, a timeline, marketing tactics, possible campaigns and execution strategies.

The professional and the organization conduct three rounds of review of the marketing strategy document, each with edits that the professional completes.

The professional delivers the final draft of the marketing strategy document, with recommendations on next steps and implementation.
Prerequisites
Professional
5+ years of experience in marketing, brand management, product positioning, product management, market research, public relations or corporate communications.
Experience both creating and implementing a marketing plan, and measuring its success and effectiveness in the short-term and over time.
An understanding of social good organizations' resource constraints and the ability to produce results with limited resources.
Organization
Clearly defined Brand Messaging
A clearly allocated marketing budget, if applicable
Clearly identified target audiences. If the target audience has not been identified, then we recommend completing a Catchafire Market Research project first
Commitment from senior staff to give the professional access to key information about the organization prior to commencing the project
Commitment to providing existing marketing materials / briefs on any prior marketing work, as well as information on any marketing constrictions
SEE ALL
Entrepreneurship
Hot opportunities

Google AdWords Plan
Doggone Safe

Annual Report Writing
Progressive States Network

Branding Tune Up
ROCA Inc

Marketing Plan on a Shoestring Budget
Carolina Farm Stewardship Association

Annual Report Writing
MASA

Google Ad Words
National Diaper Bank Network